How do I order a copy of the floppy disk version?
Send a mail to shop@pondsoft.uk with the subject line BEAR
No payment info is sent out until your copy is ready to ship.
What do I get when buying The Bear Essentials disk version?
Full version of the game with a built in map and extra rooms to explore
New loading picture by Graham
Bonus game (Super Bonkey Kong) and other bonus files on the disk
A5 jewel case with full colour glossy inlay
12 page full colour glossy A6 manual
Stickers!
Full colour custom disk sleeve and disk label
New old stock previously unused 5,25" floppy disk
A warm fuzzy feeling that comes from knowing you've helped motivate a C64 programmer and a new C64 software house!
How much does it cost?
£15 including worldwide shipping
Can I order multiple copies?
How long will it take to arrive?
Delivery time seems to vary wildly, from 1-3 weeks to the same county in Europe.
In most cases, people in Europe get the game within a week after shipping, to the rest of the world it can take as much as 2-3 weeks.
Can I get a tracking number?
Sadly not, as that would make the shipping cost skyrocket and add extra work filling out a bunch of paperwork at our end. If the game does get lost, we will send a free replacement copy.
Photos
Cover inlay back, spine, front: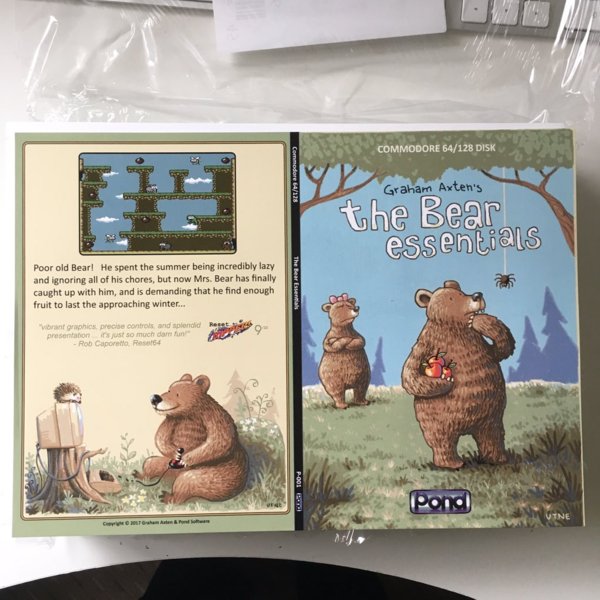 Cover inlay inside, first 130 individually hand signed by Graham: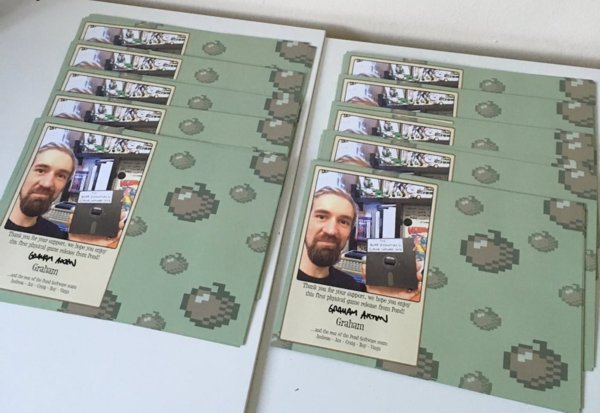 Manual back and front cover, illustration by Charlotte Bradberry-Axten: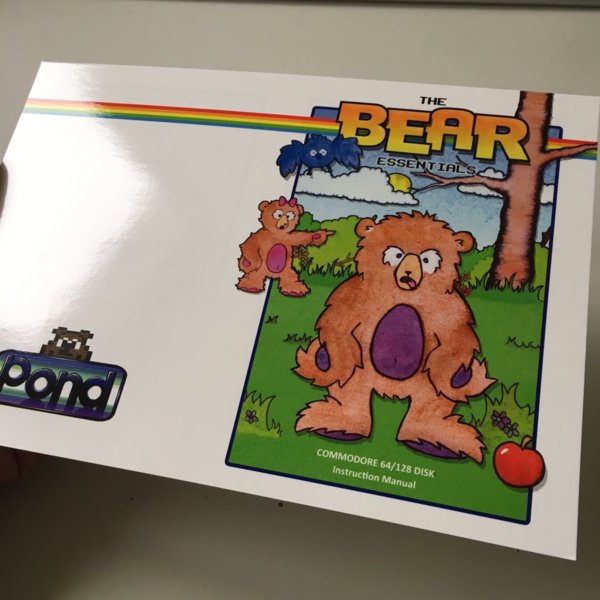 Two of the manual pages: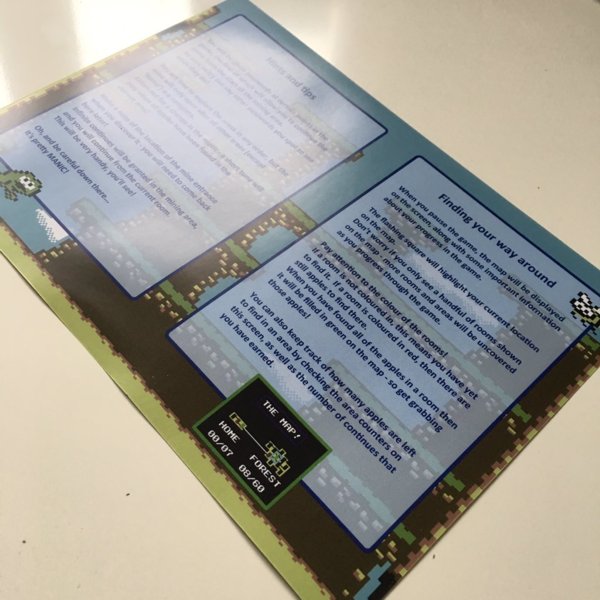 Disk sleeve mock-up and stack of printed sleeves: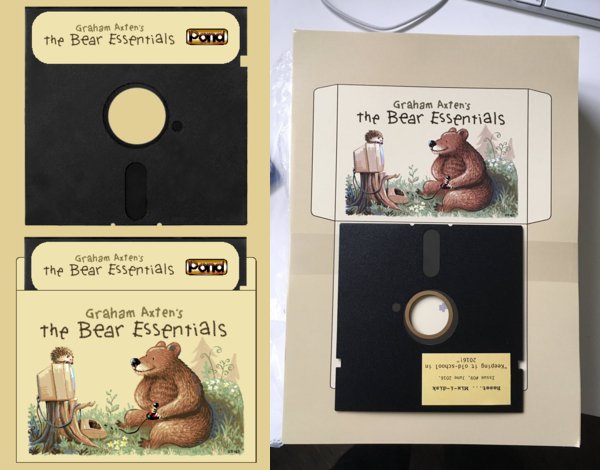 Sticker sheets: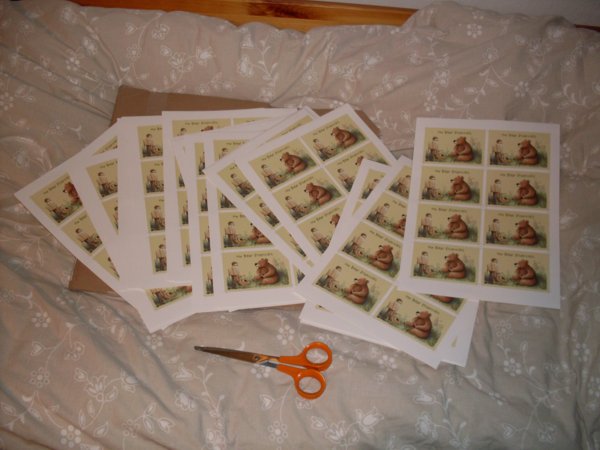 Cutting the sheets to make individual stickers: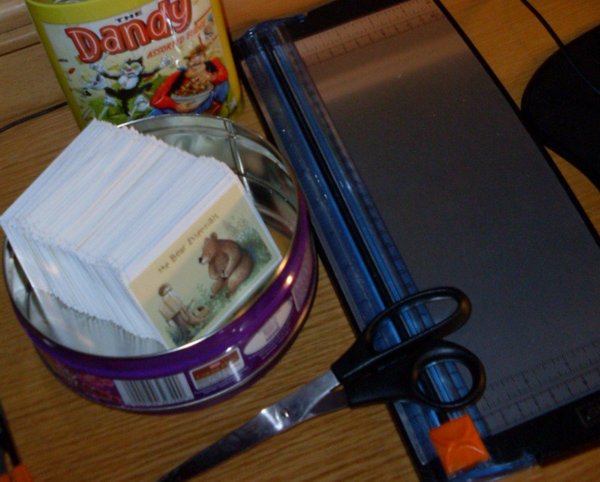 More sticker sheets, disk labels: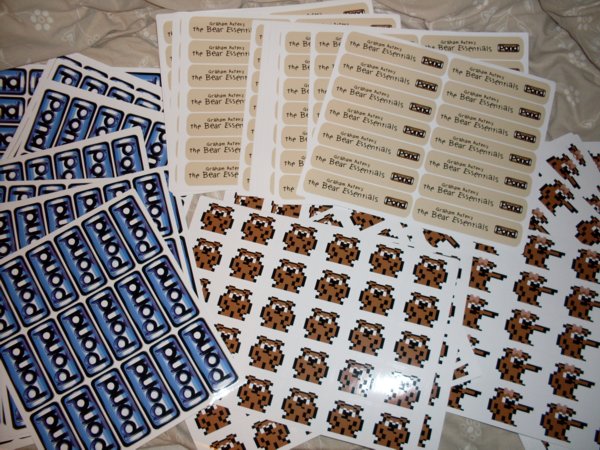 Some
marketing tat
bonus extras: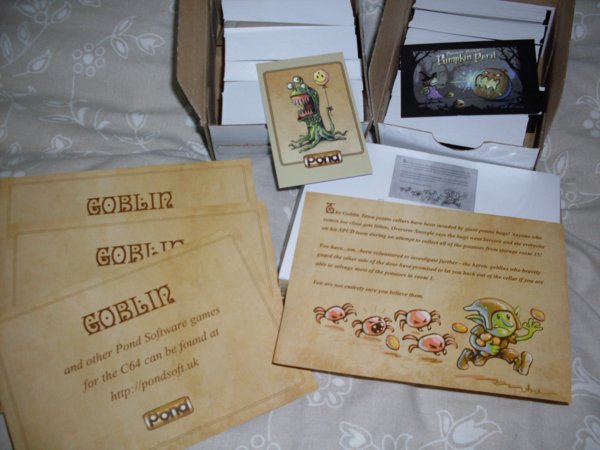 Some of the unused floppy disks waiting to be used - we've decided that the black disks looked best with the labels and sleeves, so the other colours will be saved for future game releases: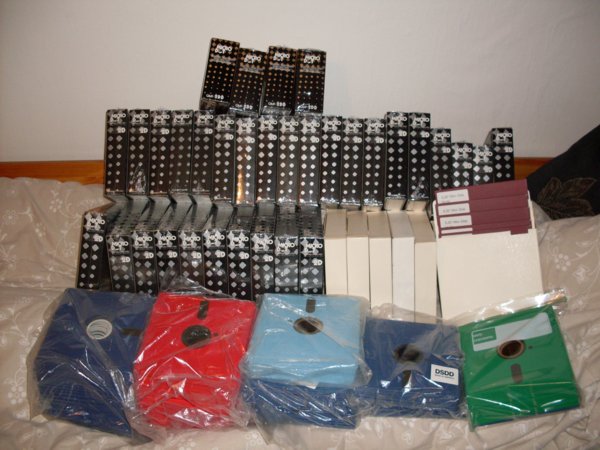 154 A5 jewel cases: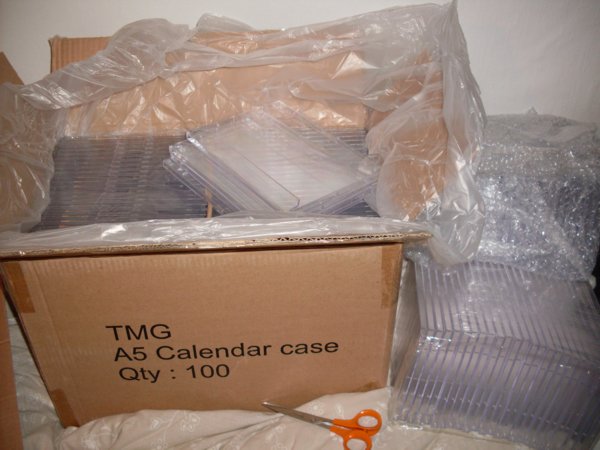 125 shipping boxes waiting to be assembled (100 more are on the way):